Annual Silver Creek Clean Up Volunteers Needed Click Here for Details
Be Part of the "Stream Team" and help make our community a
nicer place to live by participating in our annual Silver Creek Clean Up Program to be held on
Saturday, April 21st.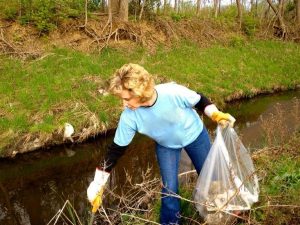 We are asking volunteers to arrive at 8:00 am behind the former Meijer's Store in Winston Plaza to receive instructions and gloves. We will have refreshments to begin your morning. All clean-up activities will end at 12:00 noon followed by a luncheon under the concession stand shelter at Bulger Park, 17th Avenue & Hirsch Street, Melrose Park. Rain date is Saturday, April 28th.