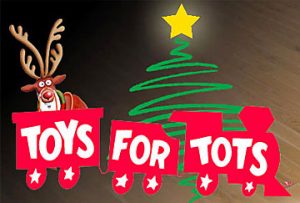 Mayor Ron Serpico's Annual Toys for Tots Drive for underprivileged children will be held at the Melrose Park Civic Center, Nov. 13 through Dec. 12, 2018.
The Toys for Tots Drive is open to all community members and organizations. Items can be dropped off at the Civic Center foyer, 1000 N. 25th Ave., Melrose Park.
All residents are encouraged to participate by dropping off new, unwrapped toys. Last year's drive was very successful and the village is hoping this year's event will be even better.
For more information, email Toys for Tots Chairperson Mary Ann Paolantonio at mpclerk1@yahoo.com.