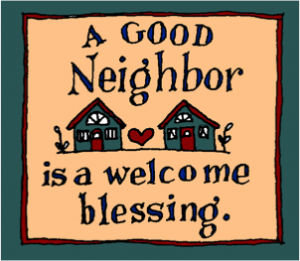 Warm weather is here and outdoor activities will be on the increase. Please follow village ordinances regulating certain types of summer activities. Keep Melrose Park looking good! Click the Read More Tag below to learn of these ordinances.
LAWN CARE
ALL PREMISES AND EXTERIOR PROPERTY SHALL BE MAINTAINED FREE FROM WEEDS OR PLANT GROWTH IN EXCESS OF SIX INCHES.
ORDINANCE PM302.4  
VEHICLE REGULATIONS
NO FOR SALE SIGNS ON VEHICLES; NO SELLING MERCHANDISE OUT OF VEHICLES; AND NO WORKING ON VEHICLES IN AN AREA NOT ZONED FOR REPAIR WORK.

ORDINANCE 161.14
CONTROLLING INSECTS
DOORS MUST HAVE SELF- CLOSURES; AND ALL WINDOWS MUST HAVE INSECT SCREENS.

ORDINANCE PM303.14 
KEEP AN EYE ON THE FAMILY DOG
NO DOGS ARE ALLOWED TO RUN AT LARGE; THIS CONSTITUTES A PUBLIC NUISANCE AND A DANGER. THE DOG CAN BE IMPOUNDED.

ORDINANCE 75.10
HOLD THE NOISE DOWN
WITH PEOPLE OUTSIDE AND WINDOWS OPEN BE CONSIDERATE OF NEIGHBORS, WHICH MEANS NO LOUD UNNECESSARY NOISES EMANATING FROM CARS AND HOMES.

ORDINANCE 130.12