New Computer Resource Center Now Open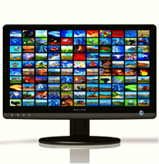 The Resource Center has moved from Winston Plaza to the Melrose Park Public Library. The Center offers 10 PC's equipped with Microsoft Office Suite software like Word and Excel. Computer usage is free for all residents on a first come first serve basis. There is a nominal charge for any printing or faxing. The Resource Center is handicapped accessible.
Location: Melrose Park Public Library, 801 N 19th Avenue – separate entrance on south side of building.
Hours: Mon. thru Thurs. 1:00 PM to 9:00 PM.; Fri. and Sat. 9:00 AM to 5:00 PM.;
closed Sunday.