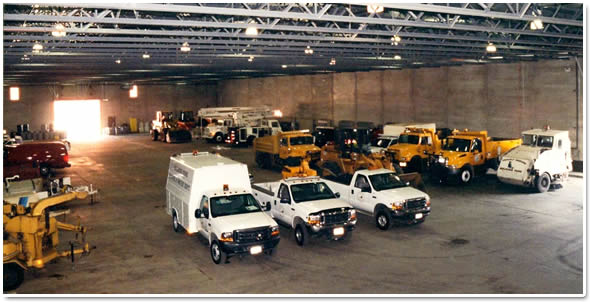 Sewer & Water Department
The Sewer and Water Department's role is to maintain and improve the village's system of streets, water mains, sanitary and storm sewer lines. Contact the Public Works Department at (708) 343-5128.
November 2017 TThM HAA5 Report
LEAD-COPPER Report August 2017
Public Notification For The Combined Sewer Overflow
2017 Consumer Confidence Report 
Street Department
The Street Department provides the following services: tree trimming on parkway trees, branch removal, detecting tree disease, and snowplowing. Contact the Village of Melrose Park Street Department at (708) 343-5128.
Landscaping Department
The Landscaping Department maintains the village property's physical appearance through the cutting of lawns, and planting of shrubs, flowers and trees. They manage the senior/handicap snow removal program-(708) 649-4450. They also oversee the residential tree-planting program. Contact the Landscaping Department at (708) 343-5128 ext.7406 or email mdevita@melrosepark.org
Electrical Department
The Electrical Department oversees all electrical work performed on village property. They also maintain streetlights and oversee the Graffiti Removal Program. If you see a streetlight is out or graffiti that needs to be removed, please call (708) 343-5128.
If you have any questions, please contact the Director of Public Works, Gary Marine. He may be reached at (708) 343-5128.