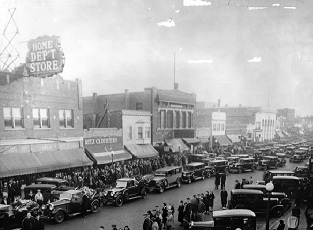 Historical Society Looking for Material
The Melrose Park Historical Society needs your help! The upper floor of the Melrose Park Library has a section dedicated for historical information about Melrose Park. The Historical Society is collecting and sorting materials to be displayed for perusal. Library Director Barbara Giordano has worked diligently on this project.
If anyone has material relating to Melrose Park and its people, the Library/Historical Society would like to put it on display. Additionally, there is a fund-raising effort in progress that will allow for digital archiving of these materials so they will be preserved for future generations. Donations will gladly be accepted. Please send them to:
Melrose Park Library
801 N. Broadway
Melrose Park, IL 60160
Attn: Melrose Park Historical Society
For more information, call the Library at (708)343-3391.
Meeting Schedule for the Next Year is the 3rd Wednesday of Every Month
Meetings are at 6:30 p.m. in the Melrose Park Historical Center at the Library 801 N. Broadway 2nd floor, Melrose Park, IL 60601